And Books Too
Denis Gouey
P.O. Box 1974
Torrington, Ct, 06790
United States
Email:
[email protected]
Phone: Text on cell
Cell: 860 542 5813
Featured Catalogue
Specialities
Archives Rare Books Fine Bindings Manuscripts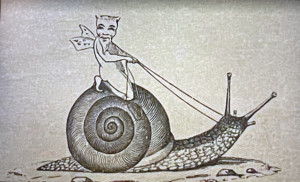 More Information
Shipping and Returns
Shipping is offered at cost either media or priority mail with tracking. Returns for a full refund minus shipping cost is permitted within a week (7 days) after receiving the item IN THE SAME PACKAGE AS RECEIVED and shipped back with tracking information. We will not assume the cost of shipping the item back to us.
Open Times
No open shop
Additional Information
We process all credit cards payments trough our secure Square account, and we also accept PayPal. After you contact us to purchase an item we will send you a direct link to our Square payment portal for the item. We also accept checks drawn on a US bank as well as bank transfers. Items paid by checks will be sent when the funds have cleared in our account.